Covering all Leeds and surrounding areas
Expert UPVC Window Repairs at Competitive Prices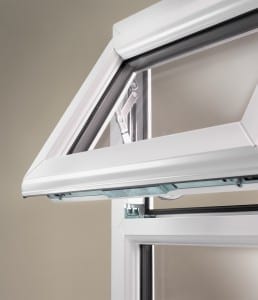 Whatever damage your UPVC windows have suffered, our expert tradesmen will be there to get them repaired quickly. We always try to repair UPVC Windows before considering replacement.
uPVC Windows Leeds has the expertise to fully analyse your UPVC window issue and offer a guaranteed solution
We have a team of experts dedicated in delivering top notch Leeds uPVC window repair services
With the latest state-of-the-art machinery uPVC Windows Leeds guarantee a quality service
uPVC Windows Leeds always make extra effort to deliver a first class UPVC window repair service
Whether your windows need repair because of broken windowpanes, problems with opening or closing, draughts and leaks, or simply replacing a lock or handle, we're here to help. We have tradesmen on call 24 hour a day, 365 days a year, covering all of Leeds.
Want us to Call you Back?
Simply fill in your details below and we'll call you as soon as possible.
UPVC Window Repair Services

Although they are designed to be long lasting and reliable, UPVC windows, will eventually wear out over time. Mot of of UPVC windows currently on the market contain a variety of moving parts such as springs, internal levers, hinges and so on. The time will eventually come when these components need repairing.
We have over 25 years experience in UPVC window repairs. If there's problem with your windows why not give the Modern UPVC a call, rather than looking into costly replacements? The chances are they can be repaired at a fraction of the cost. As experienced specialists in UPVC window repairs in Leeds, we know that in many cases a replacement isn't always necessary and we'll take the necessary steps to repair damaged or worn windows.
UPVC windows are an investment that can increase the value of your home, so it's crucial you keep them in good order. As specialists in UPVC window repairs in Leeds, we known everything about UPVC windows and as such we're able to offer a restoration service to bring your old windows back up to standard. If you have any doubts, give us a call and we will be happy to help as the leaders in UPVC window repairs in Leeds.
Is your door jammed or broken? Need a UPVC Door Repair in Leeds?

We are your one stop solution for UPVC Door and window repairs in Leeds.
Modern UPVC is your one stop solution for windows and door repairs
UPVC windows and doors are very common in the UK, many properties have them. There are a number of reasons for this. A good example is they are energy efficient. Additionally, they keep temperatures inside the house very comfortable. Another benefit of UPVC windows is they enhance fire safety, due to the material used to make UPVC windows and doors doesn't catch fire easily. Furthermore, these doors are affordable and need low maintenance.
We believe that no window or door is beyond repair. Plus, replacement is often not the most economical and necessary solution. We know that there is a general misconception, when certain windows and door manufacturers go out of business, the parts used in windows and doors also disappear from the market. However, this isn't always true.
Want us to Call you Back?
Simply fill in your details below and we'll call you as soon as possible.