uPVC Door Repair Service
We're a local Leeds-based UPVC door repair company who are ready to help with any type of uPVC door repairs. We can fix your UPVC problem straightaway. Whether you have a broken lock, hinge, or windowpane, one of our experts can be with you quickly.
If specialist parts are required to repair your uPVC door, these can be sourced quickly using our large network of trusted suppliers. You will not find a more skillful or reliable team of UPVC experts for your UPVC door repairs.
Why waste money replacing the whole UPVC door when we can repair it?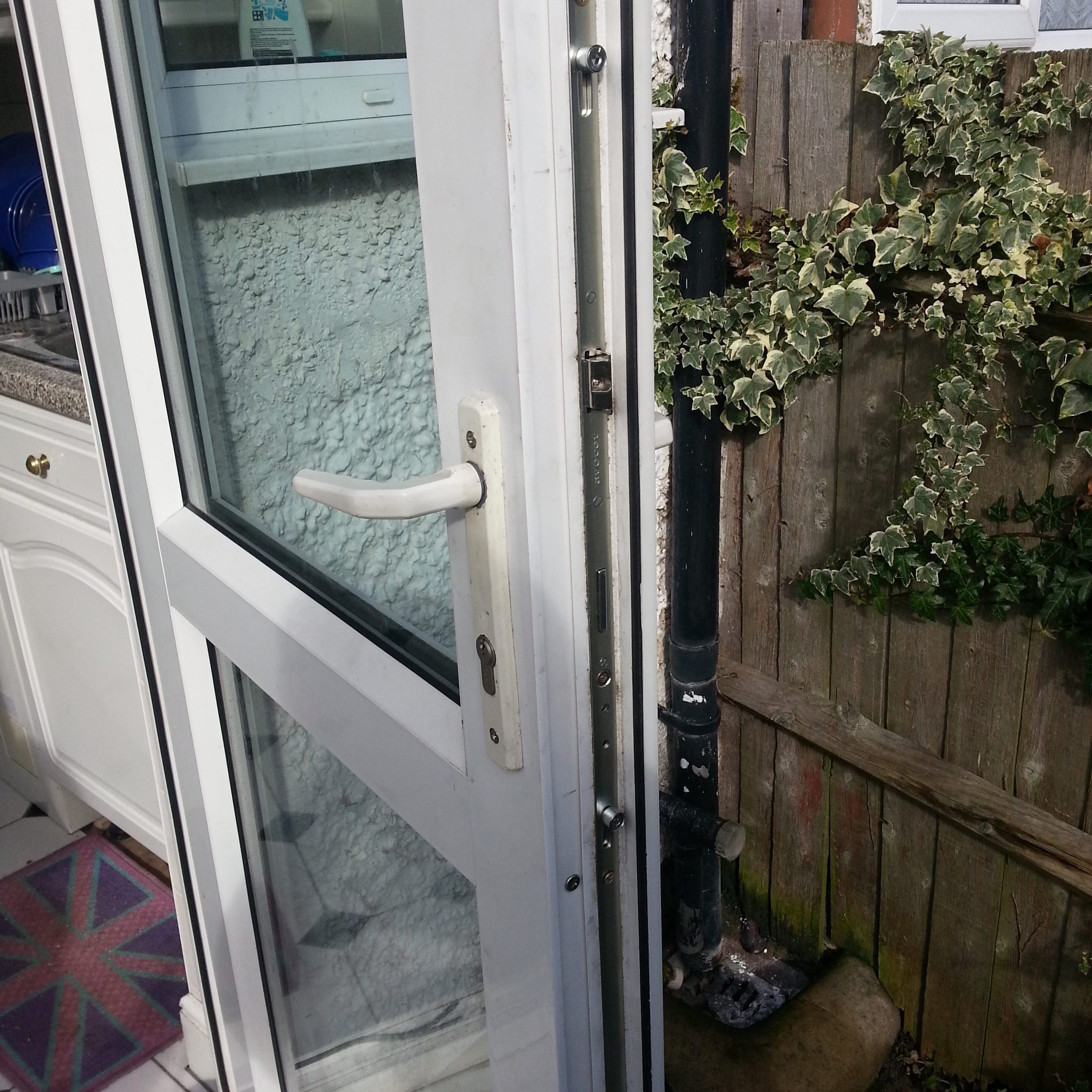 Locked Out Locksmiths Upvc Door Repairs Leeds
During the event of a burglary it is not uncommon for your Upvc doors to get damaged. Our Upvc Door Repairs Leeds Service covers everything from lock and key repairs to full Upvc door replacements. We are a Police Certified service with a qualified team you can rely on us during your time of need. Our team of 24 hour professional Leeds locksmiths, carpenters and glaziers permit us to offer a full range of Upvc Door Repairs in Leeds, alongside other services.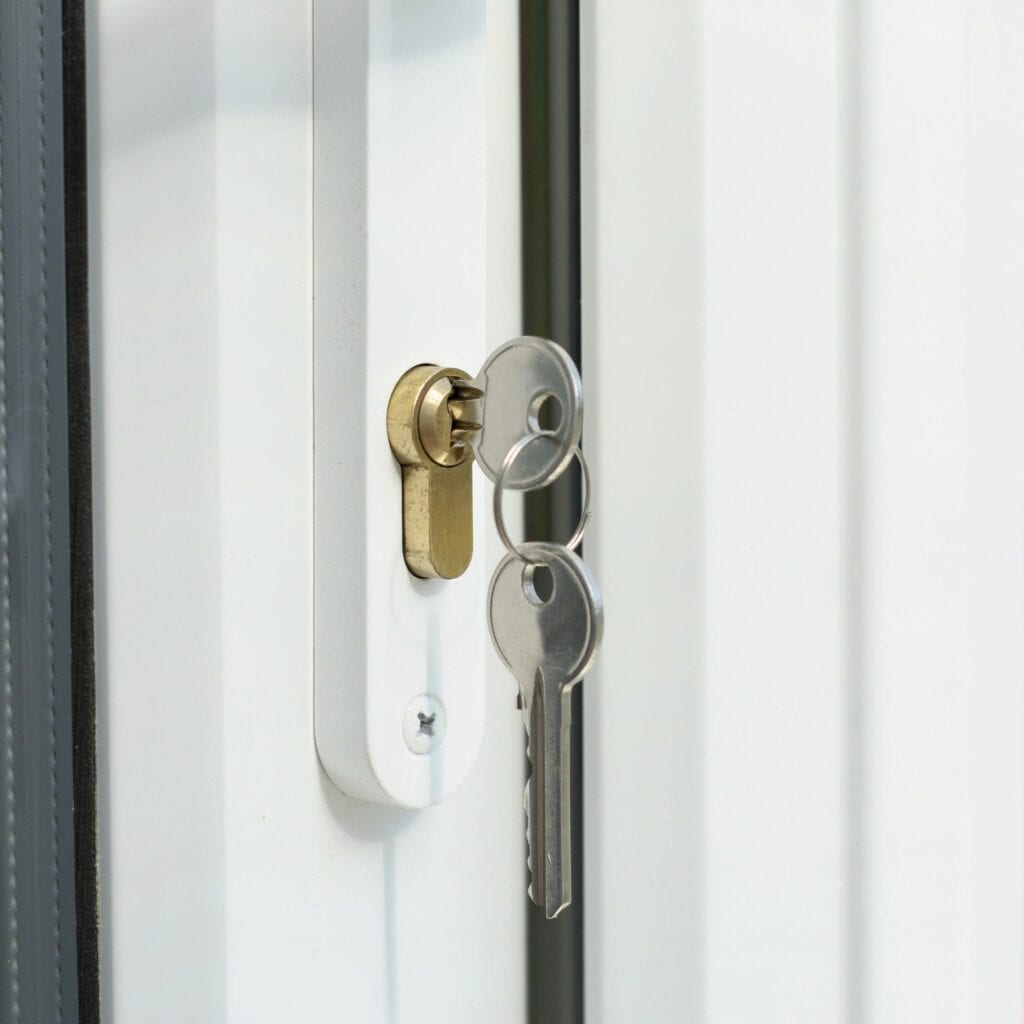 24 Hour Fast-Response Commercial Upvc Door Repairs Leeds
We have extensive experience in providing Upvc door repairs in Leeds to a variety of commercial clients including shops, schools, offices, bars, nightclubs, shopping centres and warehouses. Our reputation is based on our excellent customer care procedures and we work to meet the strictest of British Security Standards at all times.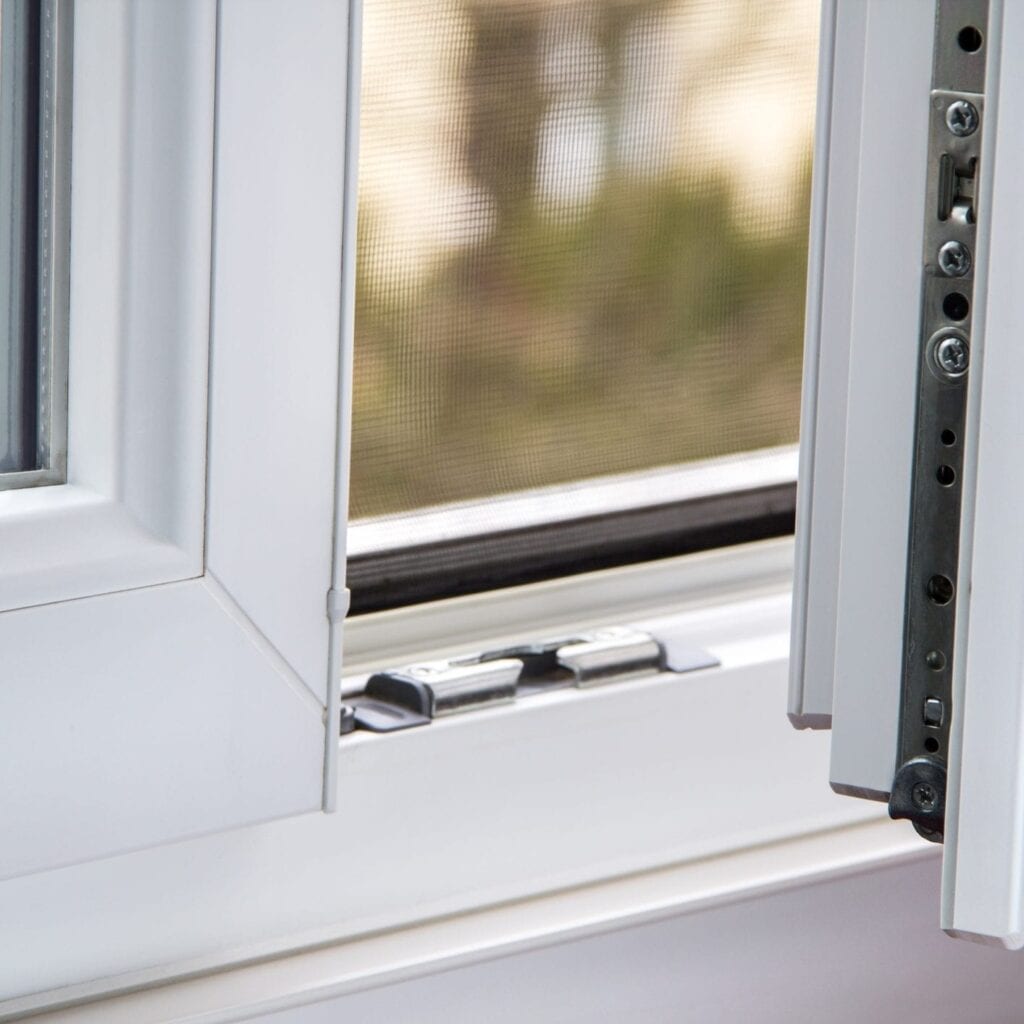 24 Hour Emergency Upvc Door Repairs Leeds
Locked Out Locksmiths delivers quality Upvc Door Repairs in Leeds to residential properties and commercial premises daily. We operate 24 hours a day, 7 days a week, and guarantee to arrive within 30 minutes of your call being made. Our high quality Upvc door repair Leeds service includes, but is not limited to, Upvc door replacements, Upvc door frame repairs, new Upvc door installation, Upvc door lock repairs, fixing hinges and repairing closers of all types designed for Upvc doors.
Local 'Upvc Door Repairs Leeds Service' for Residential & Commercial Properties
We can arrive anywhere in Leeds at your home or workplace to carry out Upvc door repairs. Leeds is our base and we cover all areas and surrounding areas. Have you fallen victim to burglary and now stuck with a damaged Upvc door? Does this affect the security levels at your home or at work? Act fast and call Locked Out Locksmiths for a variety of Upvc Door Repairs in Leeds. In most cases our Upvc Door Repairs Leeds Service permits for repairs to be carried out quickly and efficiently. In other cases where the damaged doors are beyond repair means that full new Upvc door replacements are required. A same day Upvc door replacement can often be arranged and installed, but if for some reason this is not possible, we will secure your property with our temporary quality timber boarding up service to ensure your safety and the safety of your family/staff.
Is your window jammed and you need help with UPVC Window Repairs in Leeds?

We are your one stop solution for UPVC Door and window repairs in Leeds.
Modern UPVC is your one stop solution for windows and door repairs
UPVC windows and doors are very common in the UK, many properties have them. There are a number of reasons for this. A good example is they are energy efficient. Additionally, they keep temperatures inside the house very comfortable. Another benefit of UPVC windows is they enhance fire safety, due to the material used to make UPVC windows and doors doesn't catch fire easily. Furthermore, these doors are affordable and need low maintenance.
We believe that no window or door is beyond repair. Plus, replacement is often not the most economical and necessary solution. We know that there is a general misconception, when certain windows and door manufacturers go out of business, the parts used in windows and doors also disappear from the market. However, this isn't always true.
Want us to Call you Back?
Simply fill in your details below and we'll call you as soon as possible.